Tabers Restaurant & Ice Cream Menu
Tabers is well known for our classic, always fresh burgers, hand cut onion rings fried in our homemade batter, hot dogs and homemade chicken, tuna and lobster rolls. Vegetarian and vegan options available. We serve Pepsi products in addition to our frappes and shakes. All our food is prepared for take out to enjoy at one of our picnic tables or in your car taking in the gorgeous views of Lake Auburn!
We accept: Cash, Visa, Mastercard, AMEX, Discover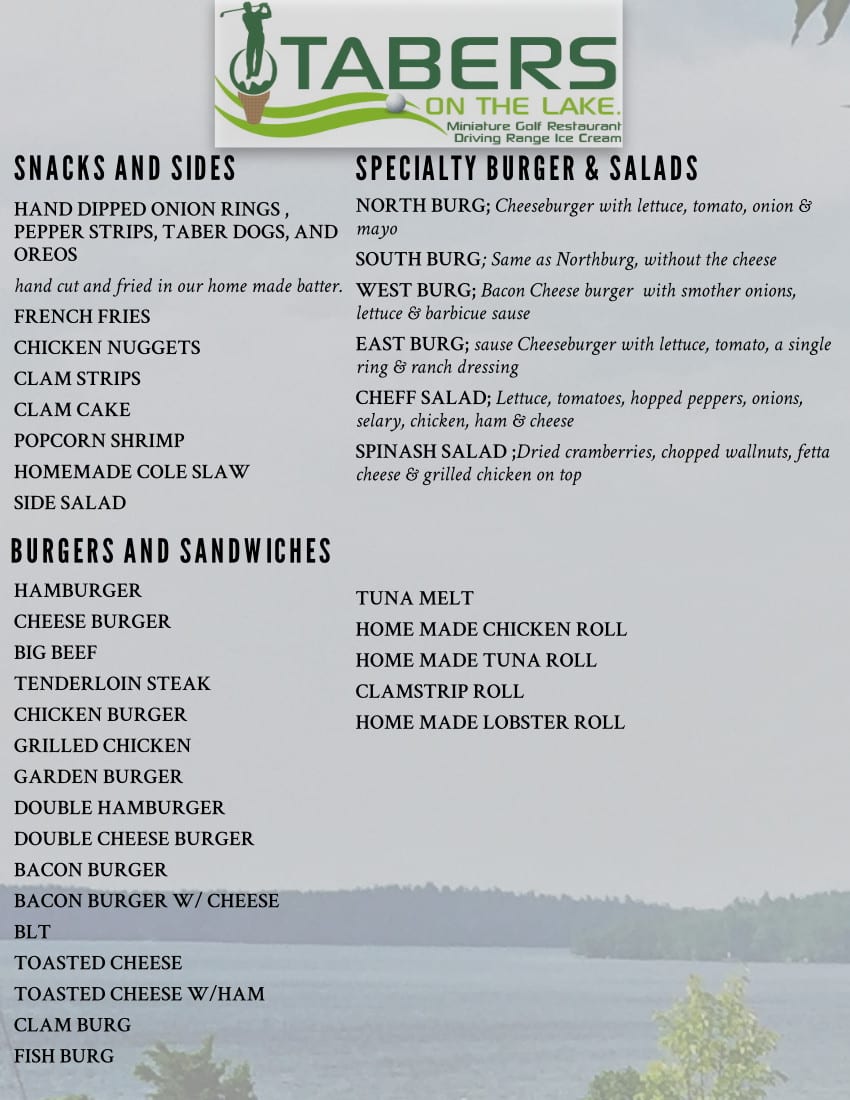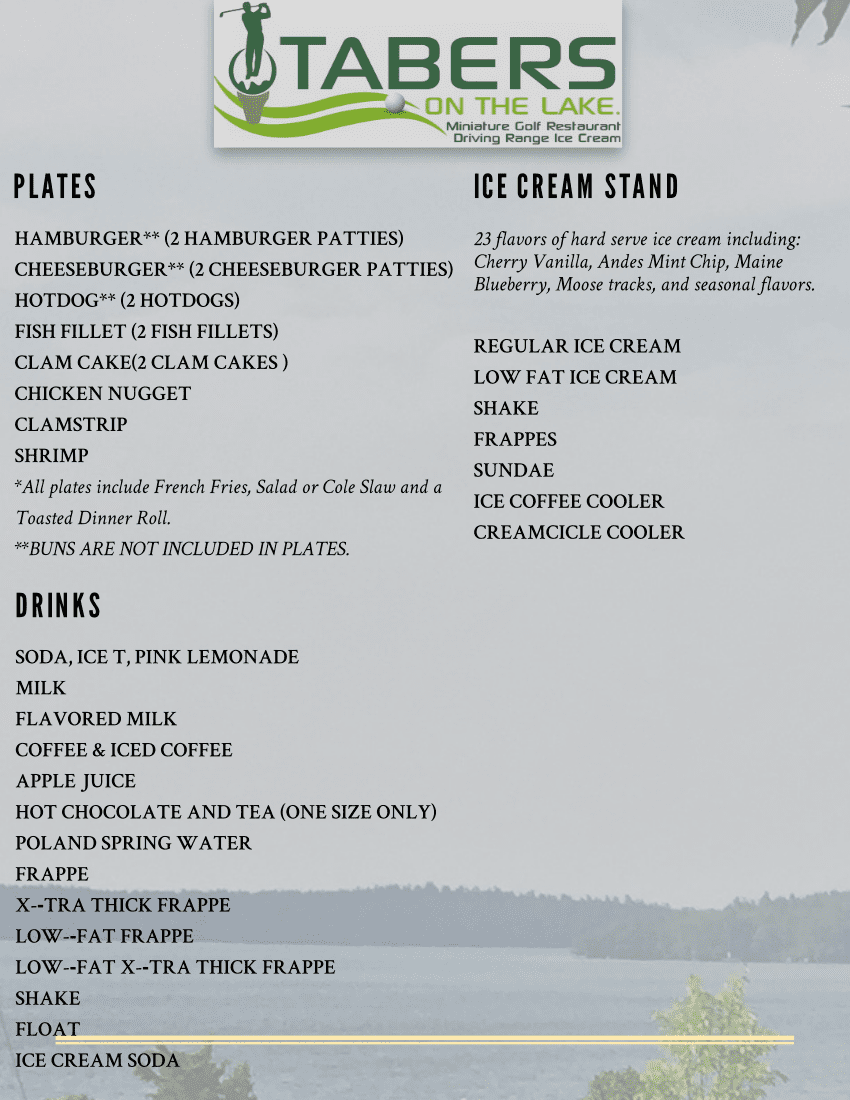 Restaurant closed for the 2021 Season  
**Please note, if your online order gets "declined", the time slot is full, please select a different time slot and submit your order again, thanks!